When you work with ProActive Finance, you work with a team of professionals who draw on specialized expertise to assist you achieve results. We represent a broad range of financial and operating experience, ranging from strategic planning and financings to transaction structuring, contract negotiations, organizational planning, taxation and accounting. We bring more than just a perspective as financial advisors; we bring experience as business owners, managers, investors, borrowers, lenders, and joint venture participants.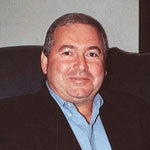 Anthony Mariotti
Anthony Mariotti is responsible for coordinating corporate finance and M&A activities. Anthony has extensive experience in business plan development, financial needs assessments, debt and equity financings, M&A transactions, contract negotiations, and business valuations. He has served on various Boards of Directors of both publicly held and privately owned corporations.
Prior to founding ProActive Finance Group, Anthony was an independent business and financing advisor primarily to growth-oriented companies in the electronics, software, telecommunications, and media industries. He also has held various interim positions with growth-oriented companies, including Skipstone, Savantage, Pavilion Technologies, and Theater Acquisitions, Ltd. Most recently, he served as a Board Member of DTM Corporation, a publicly traded manufacturer of rapid prototyping systems, where he was responsible for overseeing various strategic matters and the eventual sale of the Company.
Anthony was an Associate at the venture capital firm of Rust Capital, Ltd., a Small Business Investment Company based in Austin, Texas. In that capacity, he was responsible for reviewing new investment opportunities and for providing business and strategic oversight to existing portfolio companies. Prior to entering the venture capital industry, he practiced as a Certified Public Accountant for seven years. He concluded his public accounting tenure as the Manager of Ernst & Young's Austin office Emerging Business Practice Group.
Anthony received his MBA and BBA from the University of Texas at Austin.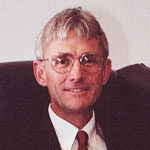 Samuel A. Myers
Sam Myers is responsible for coordinating field due diligence, accounting issues and business restructuring situations. He has provided financial advisory services to a broad range of companies, from "start-ups" to large, publicly-traded companies, in such diverse fields as biotechnology, software, electronics, defense contracting, and venture capital. He has also been active in successful Chapter 11 reorganization proceedings and workout situations for four publicly-held companies. He has been involved with the liquidation of several other companies with combined assets in excess of $500 million.
Sam also has served in various financial and operating roles for privately-held companies where he was responsible for operating activities, including production, contract negotiations, treasury functions, and creditor relations. Previously he was senior audit manager for Ernst and Young, where he received extensive experience on the SEC aspects of various public offerings and registration filings.
Sam holds an MBA and a BBA from the University of Texas at Austin.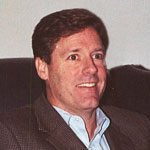 Stephen J. Shook
Steve Shook is a practicing CPA and is responsible for coordinating tax matters and family home office services, and plays a significant role in the due diligence and structuring of financing and M&A transactions. He has extensive experience in working with high net worth individuals, closely held businesses and private equity groups. His services on behalf of high net worth individuals and their families include summarizing and presenting investment results, participating in multi-generational family matters, and facilitating the flow of appropriate information to other third party advisors in the areas of accounting, tax, estate planning and investment management.
He also has served as a business and tax advisor to growth-oriented companies in the information technology, electronics, financial, real estate and retail industries, including numerous publicly-held companies. Steve has served in an interim finance position with Applied Materials, Inc.'s manufacturing division where he was responsible for financial review of budgets, pricing models, and internal resource allocations. He also held a senior finance position with a multi-facility manufacturing services company supporting the semiconductor industry, where he was responsible for all financial operations, including treasury, capital budgeting and forecasting. Prior to starting his own CPA practice, he was employed by Ernst and Young and PricewaterhouseCoopers, including a three year assignment as Director of Tax of PWC's Honolulu office.
Steve received a BBA and MPA in Taxation from the University of Texas at Austin.
Advisory Board
To supplement our internal resources, we collaborate with an Advisory Board of investment and business professionals. In addition to serving as a general resource, they often serve as special advisors on individual client situations where they have industry experience or a current investment interest.
Clint O. Campbell
Mr. Campbell is CEO of El Rey Salon Management, LLC, a holding company for a private men's social club and high-end salon. He also is a partner in the Eyes of Texas Partners, L.P., an Austin, TX based investment firm. He spent approximately 14 years with Dell Computer where held a variety of positions, including corporate controller and positions in treasury, financial services, enterprise information systems, worldwide procurement and software procurement. Prior to Dell, he was corporate controller for a worldwide executive search firm and a waste management business. He is a certified public accountant and received his BS degree in Accounting from Texas State University, graduating with honors.
Lawrence N. Goldstein
Mr. Goldstein is a Founder and General Partner of Seed Company, L.P., a Dallas-based venture capital firm focused on early stage information technology investments (www.seedcap.com). He currently serves as a member of the Board of Directors of Pavilion Technologies, Inc., GTESS Corporation and AMX Corporation (NASDAQ:AMXC). He also participates as an observing member of the Boards of Directors of other portfolio companies, including ClearCube, Britestream, and GoFish Technologies. Prior to his involvement in the early-stage venture capital business, Mr. Goldstein spent several years in investment banking for a regional firm focused on software and communications opportunities where he was involved in public offerings, private placements, mergers and acquisitions, and strategic alliance transactions. He also was previously employed as a Robotics Engineer at General Dynamics where his responsibilities included the design, development and implementation of robotic systems for advanced manufacturing. Mr. Goldstein received a Masters of Business Administration from the University of Texas at Austin, after receiving a Bachelor of Science in Mechanical Engineering from the University of Florida.
Mitchell J. Jacobson
Mr. Jacobson was a founding partner of the Eyes of Texas Partners, an Austin, TX based investment firm. He serves as a member of the Board of Directors of Trifusion, LLC and as an advisory board member of Draper Fisher Jurvitson Gotham Ventures and Facilities Technology Group. Previously, he held the executive position of Vice President/General Manager of Sales for Tech Data Corporation. Prior to joining Tech Data, he held a variety of domestic and international sales, business development and general management positions at Dell Computer Corporation. Mr. Jacobson also has held executive positions with Tandy Corporation and A.B. Dick Corporation. He holds a Bachelor of Science from the University of Florida.
Gareth R. Martin
Mr. Martin is a private investor based in Austin, Texas. Previously, he held various operations and business development positions during a ten year tenure with Dell Computer. In addition to serving as General Manager of Dell Africa, he had international assignments in the United Kingdom, Eastern Europe and Japan. Prior to joining Dell, he was employed by IBM where he held sales and marketing positions for the AS/400 line of midrange computer systems and design engineering positions for advanced micro-controller chips. He received a Master of Business Administration from the London Business School and a Bachelor of Science with honors in Electrical and Electronic Engineering from the University of Birmingham (U.K.), where he graduated first in his class.
John S. Murchison, III
Mr. Murchison served as Chief Executive Officer and President of DTM Corporation, a developer and marketer of rapid prototyping systems for the design and manufacturing industries. He served in that capacity from 1990 until 2001 and was instrumental in taking DTM public in 1997. Prior to joining the Company, Mr. Murchison was General Manager for the Pratt Group, a privately held Australian company with worldwide holdings in packaging, insurance, banking and trading. He also has held executive positions with Celanese and Thyssen Bornimisa. He holds a Bachelor of Science in Chemical Engineering from Texas A&M University.